New Lighting Products Recently Added to Our Catalog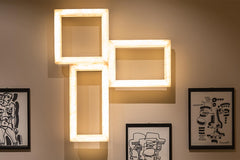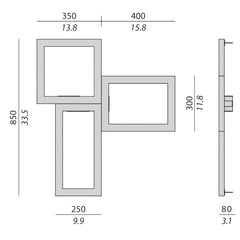 Contardi Uffizi ap trio ACAM.002007 An essential, and at the same time precious lighting and ancient frame, like the marble which it is made of. The wall sconce "Uffizi" illuminates soberly and elegantly, suitable for the functional use of a lighting fixture as well as for decorating walls like an art piece. Polished Nickel Finish & Marble Frames 29.4"wide x...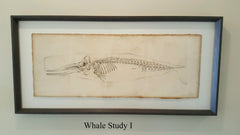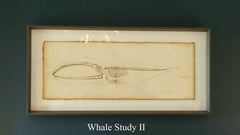 Giclée printing is a process that uses fade-resistant, archival inks and archival substrates to print on large format printers. Giclée printing is often used by artists to make reproductions of their original two-dimensional artwork, photographs or computer-generated art for resale while preserving the original. "Whale Study I & II" giclee on paper "framed in a ¾" dark grey frame with...