New Lighting Products Recently Added to Our Catalog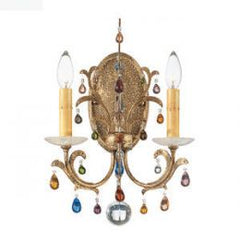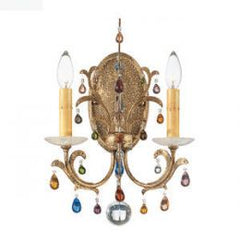 Schonbek Genesis 2 Light Sconce #9872-28-VC Genesis is an intricate design that evokes visions of creation and the Tree of Life. Genesis comes in naturally inspired Bronze Gold finish and is trimmed with a mix of droplets in a variety of sizes and colours. Crystal accents complete the Schonbek signature family. With quartz bobeches. 10.5"W x 15"H x 2 Light...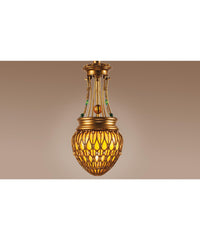 Authenticity Lighting 20-0001-01 Bengal 8 Inch Mini Pendant This collection, inspired by the multi-colored, handcrafted artifacts found in the open air markets of India, is a nod to the diverse cultural and ethnic designs so prevalent in today's eclectic sensibility. The iron cages, adorned with jeweled elements, ornamental patterns and natural stones bring an authentic richness to any room.  Height:...