Whether you are looking for Modern LED bath bars or Farmhouse.  Wall sconces, ceiling fixtures or Vanity Lights check out our Bathroom Lighting Collection.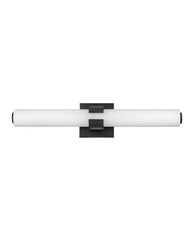 Hinkley Aiden 53062BK New Medium LED Vanity Bold and balanced are the defining elements of Aiden. A striking, signature cuff centers the etched white glass baton, while matching end caps complete the simple symmetry. The clean transitional silhouette with either a Chrome or Black finish can be mounted vertically or horizontally with Invisi-mount for a look that is as flexible...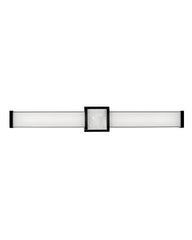 Hinkley Pietra 51583BK New Large LED Vanity  Turn your bathroom into a sanctuary with Pietra. Luxe materials and meticulous craftsmanship add to the spa-like zen of this integrated LED collection. A prominent cast center bracelet features a piece of solid stone with natural veining and subtle coloration that gleams against the Chrome or Black finish. Sophisticated details including cast end-caps...